Kenoza Chiropractic Offices
KENOZA CHIROPRACTIC OFFICES is Greater Haverhill's longest-established Automobile Accident Injury Treatment Center focusing on the Care and Rehabilitation of automobile,work-related,and household injuries!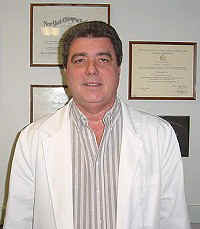 Kenoza Chiropractic Offices in Haverhill, MA provides quality care to patients through the expertise of Dr. Samuel Amari Jr. Speak to Dr. Sam Amari Jr about your accident injuries directly without having to leave a message with a receptionist...get the answers you need promptly! While online, read about the services we offer!.
Get expert treatment for your automobile accident injuries-your fault or someone else's- that you deserve here in Haverhill! We run Haverhill's longest-established accident treatment center and have served thousands of automobile accident victims over the last 30 years. We have the education, experience, location, and friendly/ competent staff to help you with all the stressful components of what auto accident injuries impose on people.
From correcting the physical problems of injuries drugless, non-surgically, and caringly…to handling all of the red-tape paperwork-we are here for you! We focus primarily on the care and rehabilitation of automobile, work-related, and household injuries. We most likely have treated your family members, friends or neighbors…now it's your turn !
Our expertise involves diminishing pain and discomfort using gentle therapies that are doctor and technician assisted... not just technician assisted, as in other offices. Even seemingly minor injuries from an automobile accident injury can cause seriously disabling conditions in the future if not treated immediately.
Call our office at (978) 373-9330 for an appointment today!
Why Choose Kenoza Chiropractic!
Chiropractic adjunctive therapies used at our office:
Electrical muscle stimulation
Short-wave diathermy (specialized heat)
Intersegmental traction (spinalators)
Sidmar Hydro Massage Therapy
Power Vibe vibrational therapy
Full private rehabilitation room equipment
Nano SRT Stress Reduction Therapy
Full in-office , state regulated, x-ray services
Professional nutritional supplementation
All of these therapies are used in conjunction with chiropractic manipulative therapy, allowing faster and more gentle care for our patients
Chiropractic adjustments are done by hand only. We do not use any type of "gun" or any other type of hand-held device for performing chiropractic adjustments at our facility.